Model PPG
Perimeter Guarding
Accessories
Cornering Mirrors
Through the use of cornering mirrors, multiple sides or work envelopes can be guarded which enhance safety and reduce downtime related to mechanical and electrical interlock systems. Include a 5% reflectivity loss per mirror when calculating total scanning distance of light curtain.

Note: Mirrors are suface coated.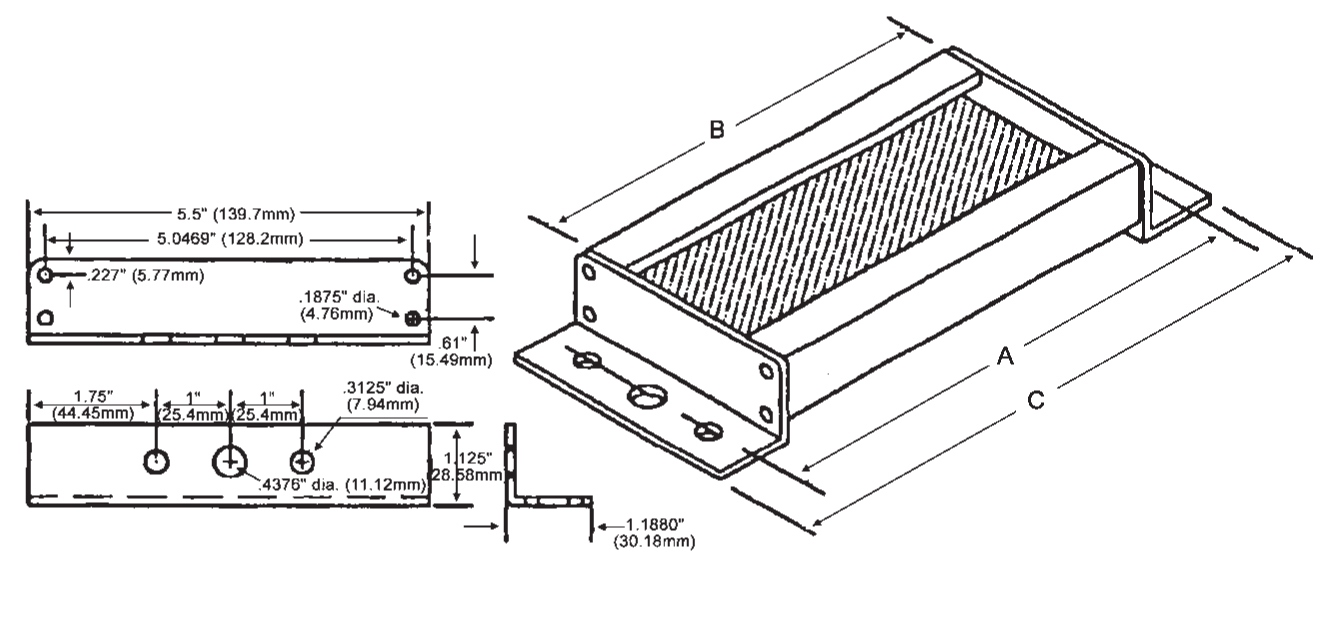 Pedestal Dimensions (Model 8000)

The heavy duty, all welded steel pedestal floor mounts can be used for mounting either light curtain pylons or cornering mirrors. Sliding mounts on the pedestal are of universal design and are supplied standard. Unique floating base on pedestal is designed to compensate for uneven floors.



NOTE: Pedestals must be bolted to the floor, they must not be movable
(ANSI B11.19-2003).
1. Sliding mounts supplied
2. Standard height is 72" (1829mm) - Model #8000 Optional 96" (2438mm) - Model #8096
3. Painted OSHA yellow
4. Pedestal is 12 gauge steel
Base Plate is 1/4" (6.35mm) steel plate
Stainless Steel Mounting Brackets for Model 8000 or 8096 Pedestals

Part #11-183 (sold individually)
Mounting Brackets are used for mounting safety light curtains or mirrors.
Dual Mounting Brackets (Part Number 11-184)

Part #11-184 (sold individually)


Dual Mounting Brackets for mounting light curtain transmitter and receiver on the Model 8000 Pedestal at 90° angles.

Above is an example of two light curtains mounted using the 90° Dual Mounting Brackets (11-184).
Swing Mount Brackets
(Model 9000)

Excellent method of mounting the light guard for press brakes or when the light guard is to be moved for die set-ups or machine maintenance. The Model 9000 consists of three 180 degree pivot points along with the light curtain's diagonal movement capability for virtually unlimited light curtain positioning. Two inch square tubing (3/16" thick) painted OSHA yellow which mounts directly onto the machine housing and makes for a heavy duty, yet versatile mounting bracket.

Ordering Procedure

• Specify Pedestal Model Number and Quantity
• Specify Model 9000 Swing Mount Brackets and quantity
• Specify B & C dimensions
• Specify light curtain or mirror size to be mounted